Editorial Team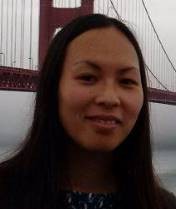 Chief Editor: Lin Lee, DPhil
Lin joined BMC Medicine in late 2010 starting as Assistant Editor, having previously completed a DPhil at the University of Oxford using fruit flies to model the neurodegenerative disease Spinal Muscular Atrophy. She has interests in global health and policy, and non-communicable diseases.
Senior Editor: Alessandro Recchioni
Alessandro graduated in BSc Biochemistry from University College London, completing a research project on the investigation of archaeal antitermination complexes before joining BMC Medicine in 2013. His current main areas of interest in the journal are Gastroenterology, Hepatology and Cardiology, and he is based in the Berlin office.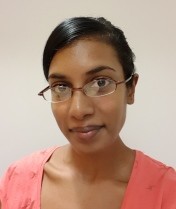 Associate Editor: Diana Samuel, PhD
Diana completed a PhD in Biomechanics at the University of Glasgow, studying tree frog adhesion. This was followed by a postdoc based at both the University of Kent and the University of Antwerp, studying bonobo hand pressures. She joined BMC Medicine in early 2017. Her interests include geriatric medicine, women's health, and digital advances in clinical care. She is based in the London office.
Associate Editor: Eva Szunyogova, PhD
Eva completed her Undergraduate Degree in Biomedical Sciences at the University of Aberdeen. After graduating, Eva stayed on at the university to complete her PhD in Translational Neuroscience where she focussed on therapies for Spinal Muscular Atrophy, a leading inherited cause of infant mortality. In 2017, Eva relocated to London to pursue a career in publishing, and to develop her interest in science communication. Her particular interests are in Cancer research, Infectious diseases, and Global health. She is based in the London office.
Follow