Review
Open Access
Open Peer Review
This article has Open Peer Review reports available.
Ultrasound and dynamic functional imaging in vascular cognitive impairment and Alzheimer's disease
Received: 24 August 2016
Accepted: 21 January 2017
Published: 9 February 2017
Abstract
Background
The vascular contributions to neurodegeneration and neuroinflammation may be assessed by magnetic resonance imaging (MRI) and ultrasonography (US). This review summarises the methodology for these widely available, safe and relatively low cost tools and analyses recent work highlighting their potential utility as biomarkers for differentiating subtypes of cognitive impairment and dementia, tracking disease progression and evaluating response to treatment in various neurocognitive disorders.
Methods
At the 9th International Congress on Vascular Dementia (Ljubljana, Slovenia, October 2015) a writing group of experts was formed to review the evidence on the utility of US and arterial spin labelling (ASL) as neurophysiological markers of normal ageing, vascular cognitive impairment (VCI) and Alzheimer's disease (AD). Original articles, systematic literature reviews, guidelines and expert opinions published until September 2016 were critically analysed to summarise existing evidence, indicate gaps in current knowledge and, when appropriate, suggest standards of use for the most widely used US and ASL applications.
Results
Cerebral hypoperfusion has been linked to cognitive decline either as a risk or an aggravating factor. Hypoperfusion as a consequence of microangiopathy, macroangiopathy or cardiac dysfunction can promote or accelerate neurodegeneration, blood-brain barrier disruption and neuroinflammation. US can evaluate the cerebrovascular tree for pathological structure and functional changes contributing to cerebral hypoperfusion. Microvascular pathology and hypoperfusion at the level of capillaries and small arterioles can also be assessed by ASL, an MRI signal. Despite increasing evidence supporting the utility of these methods in detection of microvascular pathology, cerebral hypoperfusion, neurovascular unit dysfunction and, most importantly, disease progression, incomplete standardisation and missing validated cut-off values limit their use in daily routine.
Conclusions
US and ASL are promising tools with excellent temporal resolution, which will have a significant impact on our understanding of the vascular contributions to VCI and AD and may also be relevant for assessing future prevention and therapeutic strategies for these conditions. Our work provides recommendations regarding the use of non-invasive imaging techniques to investigate the functional consequences of vascular burden in dementia.
Keywords
Vascular cognitive impairmentVascular dementiaAlzheimer diseaseCerebral small vessel diseaseUltrasonographyTranscranial Doppler sonographyArterial spin labelling
Background
With the growing burden of dementia, there is an increasing interest in identifying clinical tools that would result in early recognition of individuals at risk, differentiate between types of dementia, and eventually lead to effective prevention or treatment strategies. There is increasing evidence linking cerebral hypoperfusion and neurodegeneration, specifically in Alzheimer's disease (AD) and vascular dementia (VaD) [1, 2]. Indeed, in the Rotterdam study [3], cerebral hypoperfusion was demonstrated to be either a risk or an aggravating factor in dementia. We also know that chronic hypoperfusion is not only an epiphenomenon of brain tissue loss but actively promotes, initiates or accelerates neurodegeneration through multiple mechanisms, including induction of oxidative stress, amyloid beta (Aβ) accumulation and aggregation, tau hyperphosphorylation, synaptic dysfunction, neuronal loss, white matter hyperintensities (WMH), and neuroinflammation [4, 5]. Vascular ageing with consequent chronic hypoperfusion may contribute to blood-brain barrier disruption which, according to emerging in vivo imaging evidence, occurs relatively early in life in selected areas, such as hippocampus, making affected individuals prone to development of memory disorders [6, 7]. A better understanding of the mechanisms underlying cerebral hypoperfusion could lead to effective therapeutic strategies targeted at treating both AD and VaD [8].
Changes in cerebral microcirculation are observed in normal ageing as well as in the broad spectrum of vascular cognitive impairment (VCI), ranging from vascular mild cognitive impairment (MCI) to VaD. Besides alterations at the level of cerebral microcirculation, which are thought to play a major role in the development of VCI, there is evidence that large vessel pathology, in particular atherosclerosis, and modifiable vascular risk factors such as hypertension, may also contribute to cognitive decline [9–11]. Ultrasonography (US) may be used to identify modifiable risk factors known to promote dementia. For instance, atherosclerotic burden, as defined by carotid ultrasound, was associated with worse cognitive performance and subsequent cognitive decline in the Tromsø and other studies [12, 13]. Cerebral microembolism is also recognised as a mechanism contributing to VCI. The negative impact of the number of microscopic emboli on cognition following surgical procedures, measured using transcranial Doppler ultrasound (TCD), has been well established in cardiac and vascular surgery procedures [14–16].
Recent studies have started to use TCD to examine the relationship between cerebral small vessel function and MRI changes attributed to small vessel disease in motor and cognitive disorders [17–22]. While TCD cannot match the spatial resolution of functional MRI or positron emission tomography (PET), it is superior to the other functional neuroimaging methods due to an excellent temporal resolution (5 ms) and it is easy to apply and robust against movement artifacts [23]. A few studies have shown a link between carotid disease and impaired cerebrovascular hemodynamics as measured by TCD [24, 25].
Arterial spin labelling (ASL), an MRI technique used to measure tissue perfusion in capillaries and small arterioles, can also be used to investigate the role of microvascular pathology and hypoperfusion in neurodegenerative disorders. ASL measures have shown hypoperfusion mainly in bilateral parietal areas and precuneus areas in MCI and mild AD patients. These same areas overlap with the patterns of hypometabolism on 18F-2-fluoro-2-deoxy-D-glucose (FDG)-PET in more advanced disease, hence supporting a role for perfusion monitoring with ASL as a tool to identify individuals at risk in the pre-clinical state [26, 27]. Recent work demonstrating the importance of the glymphatic system for the clearance of Aβ from the brain via the perivascular space surrounding cerebral blood vessels [28] provides additional support for altered microcirculation and functional accumulation of pathogenic macromolecules (Aβ) as an underlying mechanism contributing to neurodegeneration.
Methods
At the 9th International Congress on Vascular Dementia (Ljubljana, Slovenia, October 2015) a writing group of experts was formed to review the evidence on the utility of US and ASL as neurophysiological markers of normal ageing, VCI and AD. The writing group conducted a comprehensive search in Medline, PubMed and Embase databases according to the Preferred Reporting Items for Systematic Reviews and Meta-Analyses (PRISMA) guidelines 2009 [
29
]. The keywords vascular cognitive impairment, vascular dementia, Alzheimer disease, cognition, cerebral small vessel disease, ultrasonography, transcranial Doppler sonography, cerebral autoregulation, vasoreactivity, neurovascular coupling, microembolism, carotid ultrasound, intima media thickness, carotid artery stiffness and arterial spin labelling were used as appropriate in each database. As an example, in PubMed, the following search string was applied: ((Ultrasonography, Doppler, Transcranial[MeSH Terms] OR TCD OR Ultrasonography, Doppler, Duplex[MeSH Terms] OR "Transcranial Color-Coded Duplex Sonography" OR "Microembolic signals" OR "Arterial Spin Labelling" OR "Functional Transcranial Doppler" OR Hemodynamics[MeSH Terms] OR Carotid Intima-Media Thickness[MeSH Terms]) AND (Dementia, Vascular[MeSH Terms] OR Alzheimer Disease[MeSH Terms] OR "Vascular Cognitive Impairment" OR "Mild Cognitive Impairment" OR Cognition[MeSH Terms] OR Cerebral Small Vessel Diseases[MeSH Terms] OR Neurovascular Coupling[MeSH Terms])) AND "English"[Filter] AND "humans"[Filter]. After removing the duplicates, original articles, systematic literature reviews, guidelines and expert opinions in English published until September 2016, if considered relevant, were critically analysed to summarise existing evidence, indicate gaps in current knowledge, and, when appropriate, suggest standards of use for the most widely used US and ASL applications. A PRISMA flowchart presenting databases search results and final selection of articles is presented in Fig.
1
. All members of the writing group had the opportunity to comment on the recommendations and approved the final version of this document. This review is a summary of the current state of our knowledge on this topic.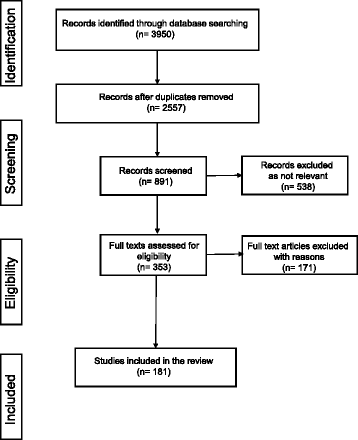 Conclusions
Diagnostic tools that can provide real-time functional assessment of the cerebrovascular tree will have a significant impact on our understanding of the vascular contribution to neurodegeneration at different stages of cognitive decline. A large body of evidence is now emerging to show the utility of TCD and carotid ultrasound in providing rapid assessment of cerebrovascular haemodynamics. The biggest advantage of these US techniques is their excellent time resolution, wide availability and relatively low cost.
Emerging studies highlight the potential contribution of VR to early detection of high-risk MCI patients who will develop VaD or AD and of patients with carotid stenosis at risk of cognitive decline [99–102]. Similarly, a growing number of publications have started to examine NVC and fTCD in vascular ageing and as a measure of physiological reserve [73–75]. Other emerging studies are beginning to link impaired CA, increased CCA diameter and PI to MRI measures of cerebral small vessel disease such as WMH and white matter microstructural integrity using diffusion tensor imaging [126, 133–135, 137]. In fact, a recent study linking impaired CA to amyloid deposition provides the most promising mechanistic link between vascular disease and neurodegeneration [127].
However, we have only begun to scratch the very tip of this iceberg and TCD and US technology as tools to study vascular contributions to dementia are at their infancy. The technological aspect of US devices has not changed in recent years, but there is a constant development of new analytical tools enabling a better understanding of microvascular effects on blood flow in standardly insonated large arteries [179]. There is a significant need for a greater application of these tools across the spectrum of neurodegenerative disorders. We need to test these tools in large longitudinal epidemiological studies, smaller mechanistic studies and therapeutic clinical trials testing various interventions.
Similar studies are also emerging to show the application of ASL in assessing vascular function at the microvascular and capillary level, while providing detailed spatial resolution in patients with dementia [168–170]. Analogous to US studies, ASL studies suffer from small numbers and inadequate sample sizes. The immediate clinical utility of ASL and US also remains quite limited because most measures lack validated cut-off points to distinguish between normal and pathological cases.
This review of evidence and suggested standards for the performance of examinations aims to raise awareness of the promise that these tools hold as preclinical markers of vascular pathology in neurodegeneration and their utility in assessing disease progression and/or response to therapy. Another aim is to encourage more investigators to apply these tools and measures in their studies of neurodegeneration and to thus increase the pool of such publications. Therefore, we strongly encourage the application of US and ASL to evaluate patients with vascular risk factors who are at risk of cognitive decline and/or conversion to dementia.
Declarations
Acknowledgements
This work was supported in part by the Croatian Alzheimer's Alliance, University Hospital Center Zagreb, F. Sorond Research Support: NINDS R01 NS085002; the Swiss National Foundation grants SNF: 320030-129690/1 and SPUM 33CM30-124111; and the European Society of Neurosonology and Cerebral Hemodynamics. We thank Professor Amos D. Korczyn for his comments and his helpful suggestions on this review.
Authors' contributions
All authors revised the work for important intellectual content, approved submission of the final version for publication, and agreed to be accountable for all aspects of the work. All authors ensure that questions related to the accuracy or integrity of any part of the work are appropriately investigated and resolved.
Competing interests
All authors report no competing interests.
Open AccessThis article is distributed under the terms of the Creative Commons Attribution 4.0 International License (http://creativecommons.org/licenses/by/4.0/), which permits unrestricted use, distribution, and reproduction in any medium, provided you give appropriate credit to the original author(s) and the source, provide a link to the Creative Commons license, and indicate if changes were made. The Creative Commons Public Domain Dedication waiver (http://creativecommons.org/publicdomain/zero/1.0/) applies to the data made available in this article, unless otherwise stated.
Authors' Affiliations
(1)
Department of Neurology, University Hospital Center Zagreb, Zagreb School of Medicine, Zagreb, Croatia
(2)
Department of Psychiatry, HUG Belle-Idée, University of Geneva School of Medicine, Geneva, Switzerland
(3)
Department of Neurology, Northwestern University Feinberg School of Medicine Chicago, Chicago, USA
(4)
Department of Neurology, São João Hospital Center and Faculty of Medicine of University of Porto, Porto, Portugal
(5)
Cerebrovascular Disease Center, Stroke Unit, University of Rome Tor Vergata, Rome, Italy
(6)
Department of Vascular Neurology and Intensive Therapy, University Medical Center Ljubljana, Ljubljana, Slovenia
(7)
Department of Medical Sciences, Clinical Neurology-Stroke Unit, University Hospital, University of Trieste, Trieste, Italy
(8)
Department of Neurology, University of Debrecen, Debrecen, Hungary
(9)
Department of Neurology, Charite - Universitätsmedizin Berlin, Berlin, Germany
(10)
Neurology Clinic, Clinical Center of Serbia, Faculty of Medicine, University of Belgrade, Belgrade, Serbia
(11)
Methodist DeBakey Heart and Vascular Center, Houston, USA
(12)
Neurology Department, Tel Aviv Sourasky Medical Centre, Tel Aviv, Israel
(13)
Department of Neurology, Justus-Liebig-University Giessen, Giessen, Germany